UK watchdogs ask how they can better regulate algorithms • The Register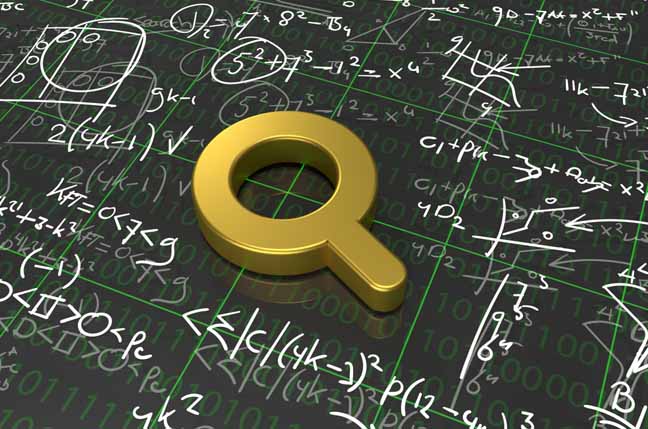 UK watchdogs under the banner of the Digital Regulation Cooperation Forum (DRCF) have called for opinions on the benefits and risks of how sites and apps use algorithms.
While "algorithm" can be defined as a strict set of rules for a computer to follow in calculations, the term has become a boogeyman as lawmakers grapple with the revelation that they are involved in every digital service that we use today.
Whether it's the next video to watch on YouTube, the movie you might enjoy on Netflix, who's appearing in your Twitter feed, automatic search suggestions, and what you'd like to buy on Amazon – the algorithm governs them all and much more.
While this all sounds pretty benign, regulators are aware that algorithms don't always work to the benefit of consumers.
"Algorithmic systems, especially modern machine learning (ML) or artificial intelligence (AI) approaches, pose significant risks if used carelessly." says the group. "They can introduce or amplify harmful biases that lead to discriminatory decisions or unfair outcomes that reinforce inequality. They can be used to mislead consumers and distort competition."
The DRCF – made up of the Competition and Markets Authority (CMA), the Information Commissioner's Office (ICO) and the Office of Communications (Ofcom) – has set out a work plan for the coming year in which it aims to:
Better protect children online
Promote competition and privacy in online advertising
Support for algorithmic transparency improvements
Enable innovation in the industries they regulate
However, we do not just open the hood of an algorithm and say "yes, it is verified". We're talking about extremely complex math that can only really be assessed after doing the job it was designed to do if you're looking to eliminate (un)intentional bias and other nastiness.
While digital secretary Nadine Dorries – who reportedly asked Microsoft "when they were going to get rid of algorithms" – may not understand them, at least the DRCF gave voice to the people who… could?
Gill Whitehead, DRCF's chief executive, said in a statement: "The task ahead of us is significant – but working together as regulators and in close cooperation with others, we intend for the DRCF to bring a significant contribution to the UK's digital landscape for the benefit of people and businesses online.
"Algorithms are just one of those areas. Whether you're browsing social media, flipping through movies, or deciding on dinner, algorithms are busy but hidden in the background of our digital lives.
"This is good news for many of us most of the time, but there is also a problematic side to algorithms. They can be manipulated to cause harm or misused because the companies that plug them on websites and apps just don't understand them well enough. As regulators, we need to make sure the benefits outweigh them."
Stefan Hunt, CMA's Chief Data and Technology Insight Officer, added: "A lot of work has already been done on the algorithms by the CMA, FCA, ICO and Ofcom, but there is still a lot more to be done. We are now asking what more is needed, including from us as regulators and also from industry?"
As for what that work might be, two DRCF discussion papers on the pros and cons of algorithms, and the landscape of algorithmic auditing and the role of regulators in it can be viewed in detail. here.
Both emphasize: "This discussion paper is intended to foster debate and discussion among our stakeholders. It should not be taken as an indication of current or future policy by any of the DRCF member regulators."
We may simply be too far gone to do anything useful about harmful algorithms. It's not like the tech giants, for whom proprietary software prints money, are suddenly going to abandon the programming that underpins their products and services.
And while a compsci boffin may be an "algorithm expert," there's no guarantee they'll be able to look at Twitter and get a sense of what it all means or refers to.
The opportunity to comment is open until June 8. Notices should be submitted to [email protected]
To the regulators, we say good luck. And don't listen to the opinions of journalists. ®