The Multifaceted Applications of SenseTime's AI Algorithms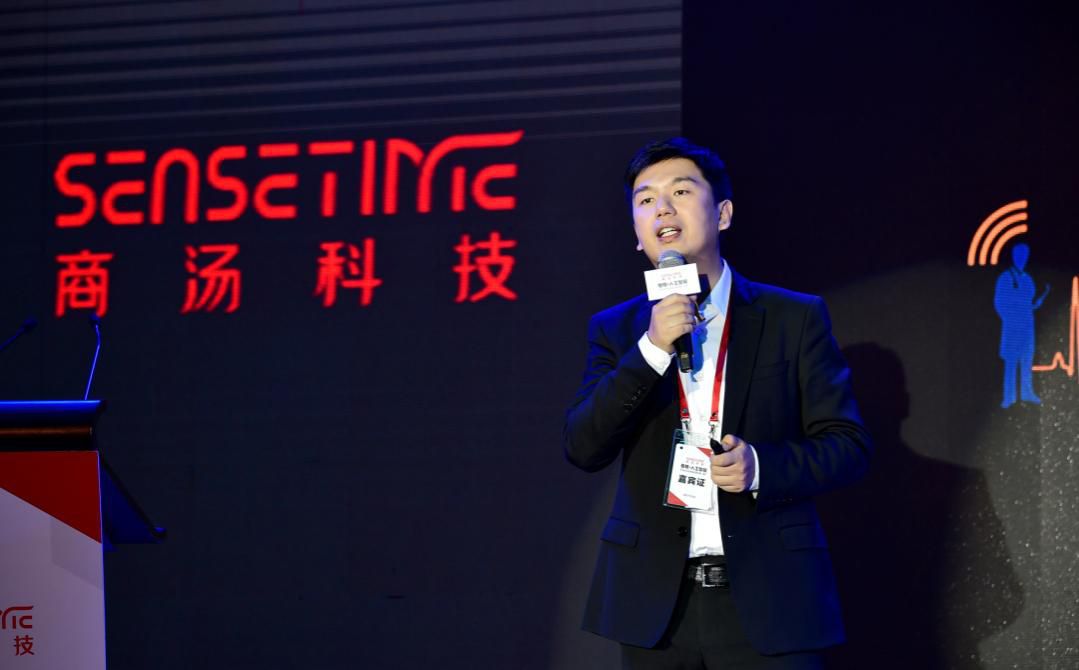 SenseTime is one of China's leading artificial intelligence companies. It is best known for its deep learning platform that can recognize and process human faces, images, and text. Additionally, it operates a supercomputing center equipped with a range of artificial intelligence technologies. Currently, SenseTime is expanding into new areas: smartphones, entertainment and automotive. In addition, the company has developed large-scale infrastructure projects with industry leaders in e-commerce (Alibaba and Suning), telecommunications (China Mobile) and real estate (Vanke and Sunac).
As one of the leading AI developers in China, SenseTime has repeatedly won over investors. It completed 12 rounds of financing and raised more than 35 billion RMB (5.22 billion USD) before its IPO in Hong Kong. On December 30, 2021, when the company's shares began trading on the Hong Kong Stock Exchange, it raised an additional 5.775 billion HKD (735.9 million USD) with a market capitalization of 140 billion HKD (17.84 billion USD). In 2020, SenseTime was the largest AI company in Asia by revenue.
smart city technology
Since 2019, smart city development has been one of SenseTime's main sources of revenue. In early 2021, it was the recipient of numerous smart city projects, resulting in a 240% increase in revenue year-over-year.
SenseTime's AI platforms can simplify complex city management processes, automating them in the background. Even if the user does not realize the complexity of the tasks being processed, it takes a team of engineers months to implement a single algorithm. But different scenarios may require different automation solutions, which is why SenseTime has developed a smart city AI hub equipped with tools for facial and vehicle recognition, crowd analysis and event detection. These hubs are now commonly found in cities across China.
Shanghai's Changning District started using AI for road management in 2020. Multiple algorithms dealing with various scenarios were created, and 1,000 cameras were turned into sensors capable of detecting issues such as illegal parking or traffic jams. flooded roads. The sensors sent alerts to administrators, allowing them to become aware of problems and resolve them more efficiently.
SenseTime technology is present in the cities of China and will soon be applied in other sectors.
State-of-the-art technology and highly qualified personnel
Tang Xiao'ou, one of the co-founders of SenseTime, went to the United States after graduating from the University of Science and Technology of China in 1990. He earned a master's degree from the University of Rochester in 1991 and a doctorate in computer vision from the Massachusetts Institute of Technology in 1992. In June 2014, while teaching at the Chinese University of Hong Kong (CUHK), Tang's team of researchers at the school launched DeepID, a facial recognition algorithm with an accuracy rate of 99.55% – a benchmark that was more accurate than the human eye's 97.53%. He co-founded SenseTime with Xu Li, who earned his doctorate from CUHK later that year.
So far, SenseTime staff have already won awards in 70 global competitions and published 600 scholarly papers. At the end of 2021, 70% of SenseTime's workforce, i.e. approximately 4,300 people, were R&D technicians. The company has built AI "schools" and "libraries" to process data for deep learning, as well as a large AI computing center in Shanghai that can process 23,600 years of video content in a single day.
To stay ahead, SenseTime works with universities around the world to recruit top talent. It sponsors labs and supports AI research through scholarships to encourage, cultivate, and identify potential recruits. SenseTime frequently hires graduate students from top Chinese universities and attracts experienced employees from other tech companies, including Microsoft, Google, Lenovo, and Baidu.
Pandemic prevention in Shanghai
In March, Shanghai experienced a severe COVID-19 outbreak, with more than 51,000 confirmed cases and another 503,000 asymptomatic cases. To prevent the spread of infection, hospitals urgently needed a safe and efficient way to control access to their departments and automatically measure body temperature. In May, SenseTime developed a "digital makeshift hospital" system, which was implemented in a temporary medical facility in Lingang, located in southeast Shanghai.
SenseTime installed an access control system capable of quickly measuring people's body temperature even when they are wearing their masks. Visitors can enter the hospital by scanning their ID cards and health QR codes, while the system will check their latest nucleic acid test results.
Promotion of traditional Chinese culture
Products inspired by traditional Chinese culture have become increasingly popular with Chinese consumers. In April, SenseTime released a digital fresco, Dunhuang Nine-Colored Deer, based on an original painting in the Dunhuang Mogao Caves, a UNESCO World Heritage Site. By using a phone to scan the deer image on a decorative block, users could see a digital replica of the original mural.
SenseTime says videos and 3D models like the deer allow viewers to access cultural relics in a more immersive way. Their primary target for these products is Gen Z, who appreciate the application of augmented reality and AI. Digitizing important cultural objects serves the general public by giving people a way to view them in new formats, introducing traditional culture in a more personal way.
SenseTime faces challenges as it goes global
SenseTime has offices in Hong Kong, Kyoto, Tokyo, Singapore, Riyadh, Abu Dhabi and Dubai. It plans to expand its business to countries such as Japan, Malaysia, United Arab Emirates, Thailand and Singapore. The AI ​​developer aims to cement itself globally. In March 2020, SenseTime signed an agreement with East Nippon Expressway Company Limited (NEXCO), an expressway operator in Japan, to introduce intelligent video analytics technology into NEXCO projects.
Talent shortage
According to Global AI Talent Report 2020 published by Element AI, there were more than 477,950 AI researchers in the world in 2019. Among them, 188,300 were based in the United States, the largest share. This was followed by India in second place. China had 22,191 AI researchers within its borders, fourth on the list.
The rapid development of AI is enabled by a steady pool of technical talent. A company like SenseTime can only maintain its competitive advantage by constantly recruiting qualified professionals. China is a latecomer to the AI ​​industry, and its technical personnel in this field are less experienced than most of their overseas counterparts, which means there have not been enough qualified people to occupy AI research positions in China. For now, recruitment remains a huge challenge for SenseTime and its competitors.
Stay ahead?
The AI ​​industry is becoming increasingly competitive. SenseTime's main competitors in China – CloudWalk, Megvii, Yitu and Hikvision – are also developing smart technologies to eat away at SenseTime's business.
In September 2021, Megvii received approval to list its shares on the Shanghai Star Market. Last year, Yitu withdrew its Shanghai IPO application and could be consider going public in Hong Kong. Meanwhile, Hikvision invested 3.878 billion RMB (580 million USD) in the first six months of 2021 to boost its R&D capabilities, eclipsing SenseTime's investment for the full year. To maintain its leading position in China, SenseTime will need to catch up with these other AI developers.
This article has been adapted based on a research report by the 36Kr Global research team. KrASIA is authorized to translate, adapt and publish its content.