SAP's vision belies the complexity of migrating to the S/4HANA cloud • The Register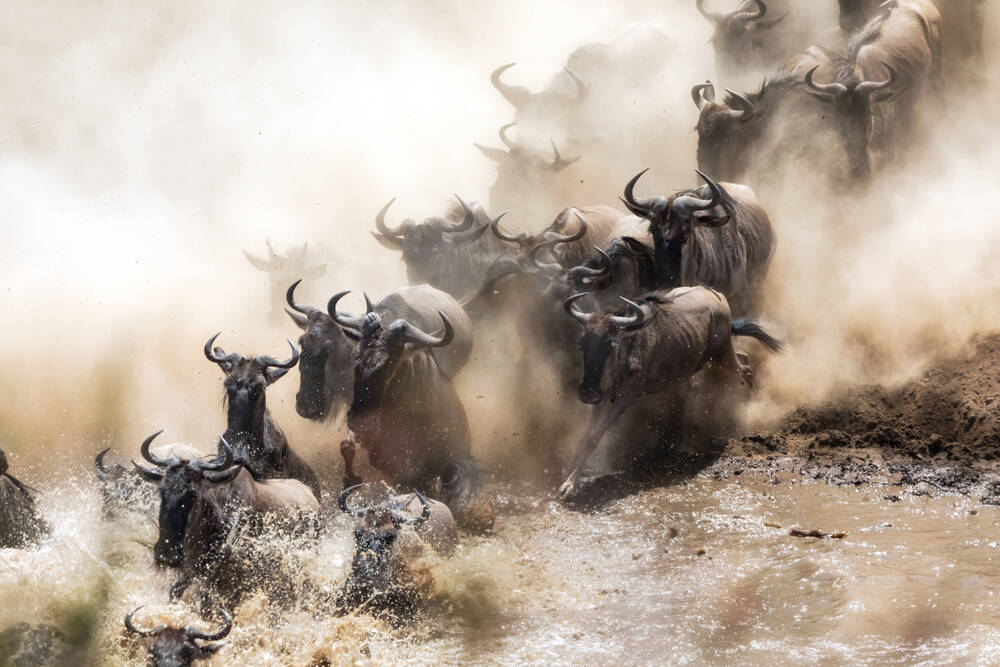 According to Gartner, SAP's plans to move customers to S/4HANA in the cloud – the assumed destination for the majority of SAP's ERP users – belies the complexity of the decision in terms of software licensing, infrastructure and business processes. .
In the latest research aimed at solving the pitfalls of SAP's efforts to bring thousands of on-premises users of its ECC or S/4HANA system to the cloud, Gartner said, "The reality is that migration is not as simple as SAP and its partners claim."
S/4HANA was first released in 2015, as the next generation of the German vendor's enterprise application platform, based on its own in-memory database. While some companies have made the leap to the new system – on-premises or in the cloud – many others have yet to migrate the applications their operations rely on. Earlier this year, Gartner researchers showed that 70% of SAP customers rely on ECC and have not yet upgraded to S/4HANA.
New research shows that the direction of S/4HANA migration is towards the cloud, given the number of cloud-based test environments.
"With ECC's S/4 HANA application architecture changes, there is a shift from ERP systems to cloud services, where custom ERP is replaced by configured cloud alternatives. This is demonstrated by cloud environments of S/4 HANA test and development, which now significantly outnumber those of on-premises solutions," said the research note, co-authored by Philip Dawson, vice president of Gartner Research.
At the same time, the majority of S/4HANA systems that had migrated to the cloud were pre-production systems still in the testing or planning phase.
Talk to The registerDawson said moving existing applications to the cloud was a "Trojan horse" approach to moving to the cloud, with some cost benefits but fewer business benefits.
"It's the transition, but then moving on to migrating the applications, to S/4HANA, is that transformational step. And my bottom line is here: you can do these things together or in sequence, but be aware of each one.
"Are you just kicking the box and saying how can I modernize it in the cloud? But if it's a three-year commitment on that contract, and then you get to S/4HANA in 2025 or 2027, that's not as far as people think," he said. he declares.
Meanwhile, infrastructural barriers remain in moving to S/4HANA in terms of optimizing to the cloud, sizing databases, or transferring SLAs and configuration capacity, it said. he declares.
In early 2021, SAP announced RISE with SAP, a program designed to offer customers "a hand to shake" in an arrangement that promised a move of legacy applications to the cloud, then transformation and re-architecting of the business to move on. to S/4HANA. The German provider argued that the process was simplified because it ran the relationship through a partnership that included cloud infrastructure providers and well-known consultants and systems integrators.
But Dawson argued that RISE with SAP didn't reduce complexity for users and may have added another layer.
"What RISE with SAP brought to the party is an element of customization that SAP will host itself on the SAP Cloud. So now you have S/4 HANA running on public cloud versus SAP cloud or RISE with SAP running on the public cloud. Then getting that certification and packaging is an additional set of features that you need to consider as part of the project," he said.
While Gartner highlights the complexity in terms of business arrangement and infrastructure, users have yet to be convinced of the business benefit of moving to S/4HANA in the cloud. Because it will not retain the customizations that companies have created over the years in ECC systems, they will be forced to go through business transformation to adopt new business processes built into S/4HANA. The business case for such a decision remains difficult to make, at least according to the German-speaking SAP user group DSAG.
After launching RISE with SAP, Thomas Saueressig, who leads SAP's product engineering consultancy, said The register that SAP would help companies adopt more standardized processes on S/4HANA, but admitted that the journey could be complex and take several years.
"We want to give [customers] a helping hand now to move them onto public cloud infrastructure as a service and help them on their way, step by step with process intelligence to optimize processes," he said.
Despite SAP's efforts, analysts and users seem less convinced that complexity is giving way to a simpler path. ®