NIC FORUM: Accreditation warning is not a conspiracy theory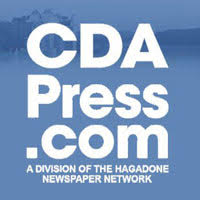 As I was leaving the NIC forum for candidates running for administrator positions, I heard loud proclamations from a man that the whole issue of loss of accreditation was overblown. The October 5 news editorial noted that some people even think the whole notion of the NIC losing accreditation is a conspiracy theory. In my 10 years as a professor for one of the top nursing programs in the country, I have gone through two credentialing processes. I am well aware of the responsibility to meet accreditation requirements. If there is a loss of accreditation, the privilege of being recognized as a quality program is also lost. That's a fact. It's not exaggerated, nor is it a conspiracy theory. What I mean is that the NIC's struggle to retain accreditation is not out of proportion.
Only three of the six candidates cared enough to show up at the forum. Ronald Hartman, Diana Sheridan and Mike Wagoner were absent. They apparently had nothing to say, and nothing to present that would lead me to believe that they had NIC's best interests at heart.
Tarie Zimmerman, Brad Corkill and Pete Broschet answered complex questions and got me to vote for them. They believed in the facts surrounding NIC's compromised accreditation and expressed a sincere desire to work together on a council that will put our college back on a solid foundation of excellence.
MARSHA BECKER
Dalton Gardens