March 14, 2022



The University's first major AIDS education poster exhibition highlights the role of poster art during the global epidemic.
Encourages reflection. Mythbusters. Visually striking. Painfully dull.
However you describe it, the new exhibition presented by the Memorial Art Gallery (MAG) and the River Campus Libraries (RCL) at the University of Rochester captures the creative efforts made to prevent and mitigate tragedy and destruction. caused by the HIV/AIDS epidemic. .
Against the Wall: Arts, Activism and AIDS Poster is the first major exhibition of the University's AIDS Education Poster Collection, donated by Edward C. Atwater '50 in 2007. Housed in the Department of Rare Books, Special Collections and Preservation, the collection contains over 8,000 posters from around the world, making it one of the largest of its kind in the world.
With 165 posters, Against the wall illustrates the range of strategies that public health and advocacy groups have adopted to inform and influence people to protect themselves and others from the deadly virus. The exhibition is divided into two sections: 'Raising Awareness', posters that inform and target myths and misinformation, and 'Acting Up', posters that advocate personal responsibility and aim to inspire safe behavior.
Against the wall is on view until June 19.
---
Learn more about the collection, exhibition and related events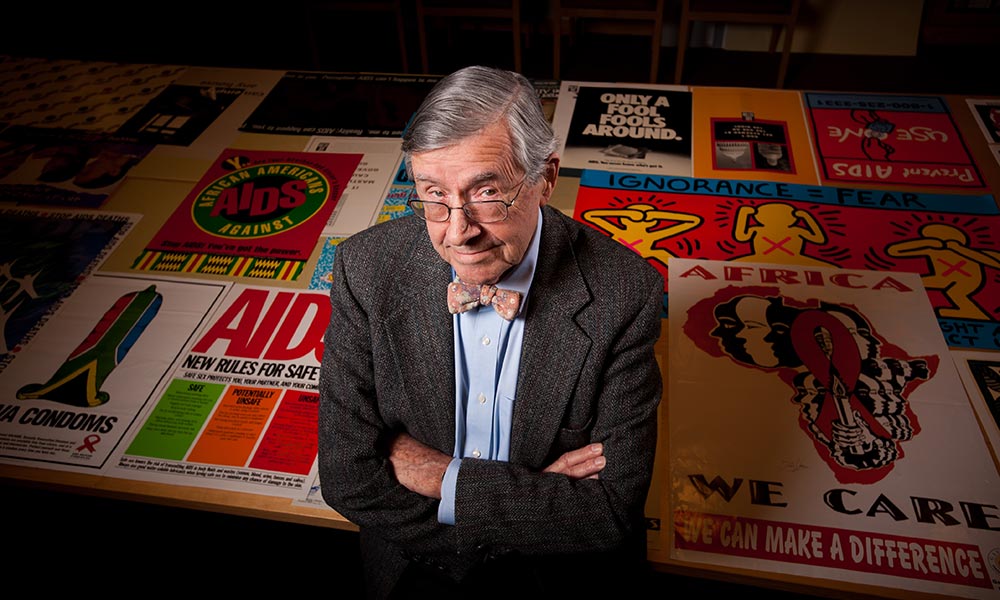 The Collector
Meet collector, physician, and medical historian Edward C. Atwater '50 (1926–2019), professor emeritus of medicine at the University of Rochester Medical Center who donated the AIDS Education Posters collection.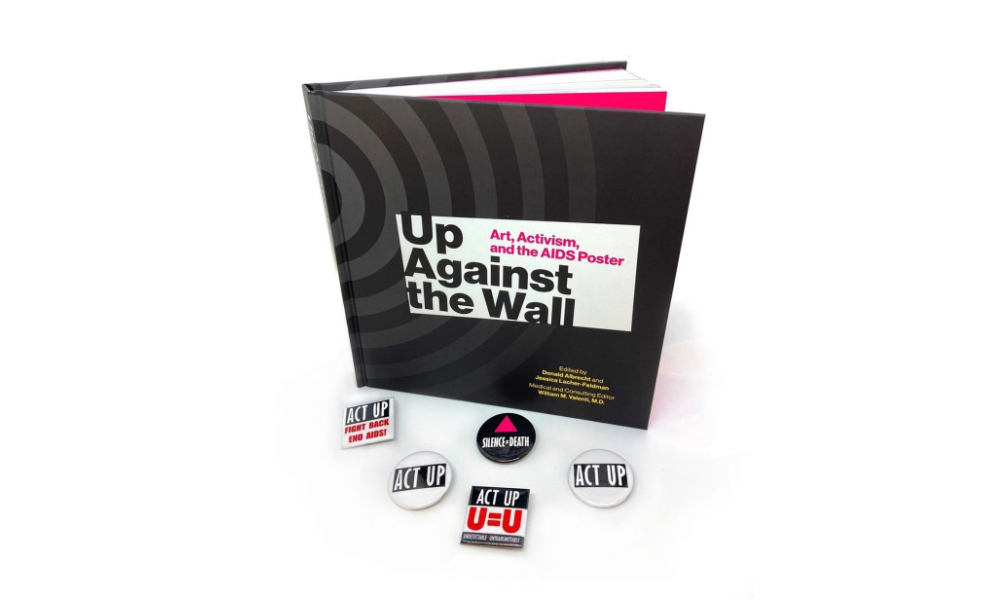 Reading Aids
To extend the life of Against the Wall: Art, Activism and AIDS Poster beyond its physical exhibition at the Memorial Art Gallery, a book of the same name has been created.
---
Category: Highlighted