GOLDWIN x synflux: algorithms for zero waste sportswear
GOLDWIN and synflux launch 'SYN-GRID' for zero fashion waste
Japanese sportswear manufacturing company GOLDWIN has teamed up with Synflux, a speculative fashion lab, to develop an algorithmic system to zero fabric waste. Called SYN-GRID, the collaboration uses Synflux's exclusive Algorithmic Couture® technology, which reduces textile waste discarded during garment production by 1/3. "This software is a mix of machine learning and 3D technology. It analyzes the 3D data of the clothes we want to design and suggests the way to manufacture with the least waste […] while maintaining functionality, comfort, beauty, etc. origin of sportswear,' comments Kazuya Kawasaki, CEO of Synflux.
A first line of products is already underway and will be sold in November in two sportswear stores; NEUTRALWORKS (from November 8) and The North Face (from November 18) in Japan.
how Algorithmic Couture® leads to sustainable production
More specifically, the crew at GOLDWIN has introduced Synflux's Algorithmic Couture® in its paper pattern cutting technology that converts 3D garment surfaces into a matrix of triangles and squares. 'In the case of conventional models, there are many unnecessary parts when cutting due to the curves that inevitably occur, but 'SYN-GRID' imports 3D model data and automatically generates low-loss 2D model data . By doing so, it is possible to reduce the amount of conventional fabric waste,' writes GOLDWIN.
all pictures via SYN-GRID
shop new items at the north face and neutralworks
This collaboration hopes to ultimately pave the way for a more ethical and sustainable production practice within the fashion industry which has faced decades of controversy. To do this, the Japanese duo harnesses the power of new technologies and new materials to solve complex problems that plague the supply chain while easing the burden on our planet. 'I believe fashion will start to become a much more important genre for the future of humanity and the environment," Remarks Kawasaki.
Using SYN-GRID, the duo is developing two new fleece products from NEUTRALWORKS (CREW and PANTS) and a new GORE-TEX jacket for The north face. The NEUTRAL WORKS the articles will be available from November 8 online and on NEUTRALWORKS.EBISU in Tokyo. The jacket, meanwhile, will be sold at The North Face Lab Shibuya Park and The north face + in Osaka from November 18.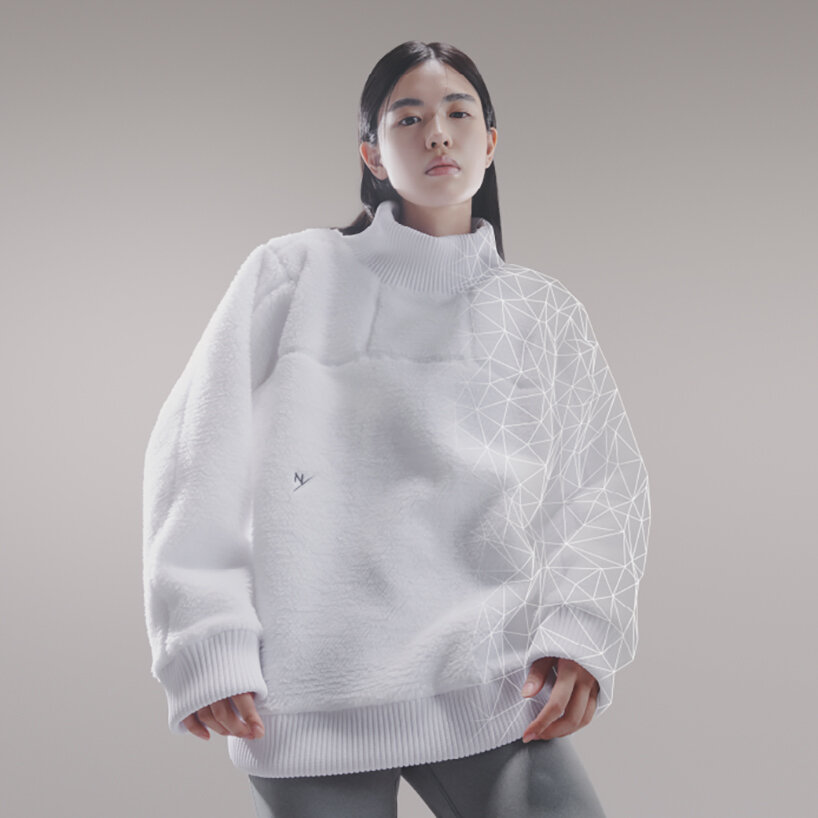 NEUTRALWORKS.CREW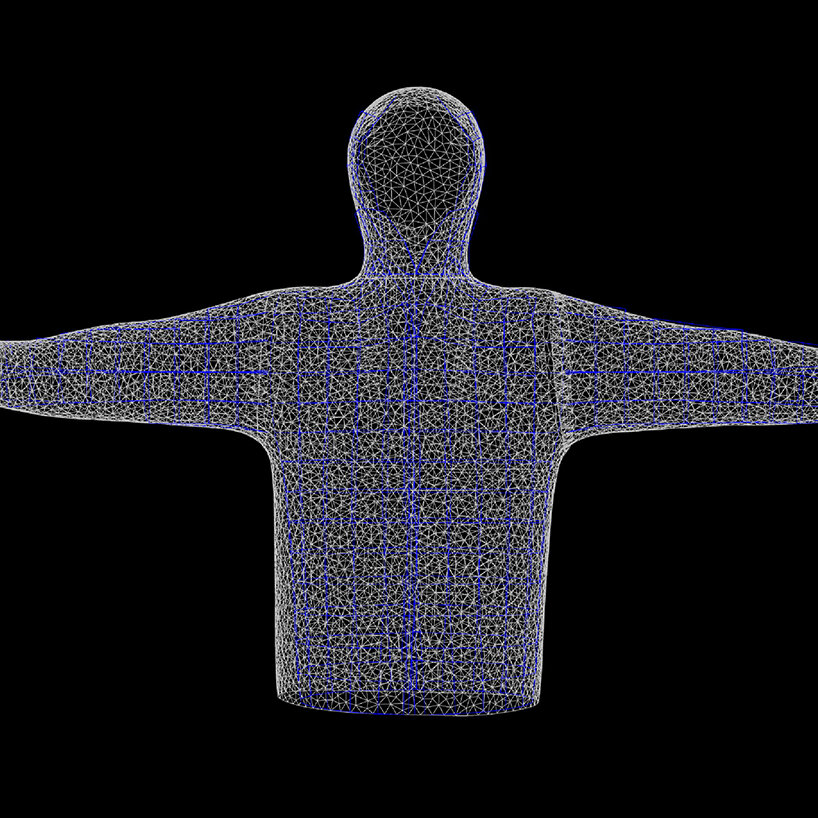 using Algorithmic Couture® to minimize fabric waste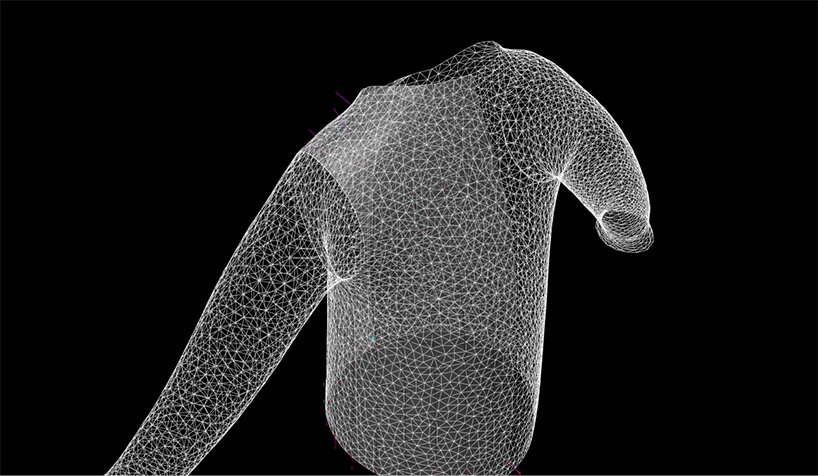 transform 3D clothing surfaces into a maxtrix of geometric patterns