Gervonta Davis vs. Rolando Romero: The Big Bang Theory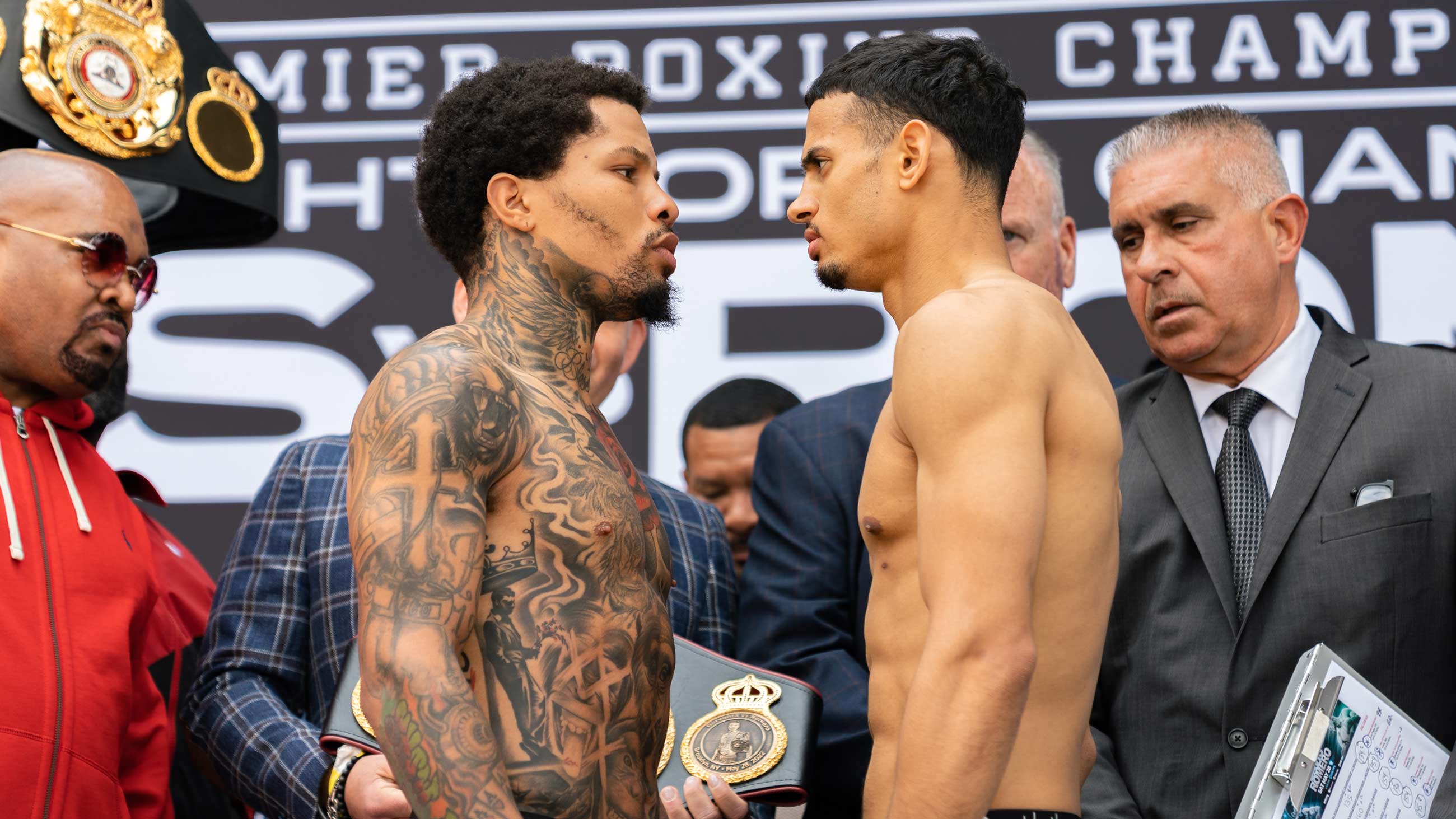 Fireworks are expected when two undefeated hitters square off as five-time world champion Gervonta "Tank" Davis puts his WBA world lightweight title on the line against top contender Rolando "Rolly" Romero on Saturday night on the pay -per-view SHOWTIME.
This Saturday, May 28, live from the Barclays Center in Brooklyn, at the pinnacle of a Premier Boxing Champions event, five-time world champion Gervonta "Tank" Davis (26-0, 24 KOs) takes on Rolando "Rolly" Romero (14- 0, 12 KOs) in a clash for the world lightweight title.
The SHOWTIME pay-per-view broadcast (9 p.m. ET/6 p.m. PT) also features two-division world champion Erislandy Lara defending his WBA middleweight title against the Irish fighter. Gary "Spike" O'Sullivan in the co-main event.
Also on the card is undefeated rising star Jesús "Mono" Ramos taking on the ever-difficult Luke Santamaria in a 10-round super welterweight showdown. In the first pay-per-view match, hard-hitting contender Eduardo Ramírez takes on Puerto Rico Luis Melendez in a 10-round super featherweight war.
The story
Davis returns to Barclays Center, where he won his first world title in 2017 over the James DeGale-Badou Jack undercard. Now firmly established as a headliner and one of the sport's biggest attractions, he returns to Brooklyn in a true grudge match.
Davis, 27, has spent the past few years building his stardom and fortifying his resume. Now a five-time three-division world champion headlining his fourth consecutive pay-per-view, the Baltimore native has established himself not only as a pound-for-pound talent, but also as one of the top draws boxing.
In 2021, he picked up a unanimous decision victory over Mexican warrior Isaac Cruz in a December defense of his lightweight title and, before that, stopped junior welterweight titlist Mario Barrios in the eleventh round.
Now ready to fight the WBA no. 1 contender and obligatory challenger, he seeks to dominate and move on to even greater things.
"Rolly" Romero was supposed to have the Isaac Cruz slot in December. The sexual assault allegations, however, saw that opportunity of a lifetime taken away from him when he was pulled from that pay-per-view main event.
Five months later, with no charges filed, the 26-year-old Las Vegas native is back and confident in his ability to take full advantage of this high-profile shot.
Romero started boxing at age 16 and, despite the sport's late start, was discovered and eventually signed by Floyd Mayweather after brutally dominating fight performances at the Mayweather Boxing Club.
The hard-swinging lightweight won the interim WBA lightweight title by close unanimous decision over Jackson Marinez in 2020 and is 2-0 with two knockouts since then.
Challenges
At stake is Davis' WBA world lightweight title. Davis is also looking to assert his place at the top of the deep and lucrative 135-pound division while Romero wants to make the case for moving into the elite class.
The game
Boasting speed, top-notch reflexes and heavy hands, just over five-foot-five Gervonta Davis' ability to generate concussive power from his low center of gravity makes him the one of the most versatile explosive fighters in the sport. today.
Besides his physical tools, the left-hander has a degree of skill that is often overlooked when it comes to using angles and complex ring strategies.
On defense, Davis uses his speed and reflexes, as well as his small size, to dodge shots and roll under the punches. The threat of authoritarian counters also keeps the opposition hesitant.
" I hit him with one and I'm going to break his nose. "
Undefeated WBA Lightweight World Champion – Gervonta "Tank" Davis
Romero fights like he talks – with bluster, puffiness and supreme confidence. Sporting an angry and tense ringing demeanor, Showtime commentator Mauro Ranallo once observed that he resembled "a clenched fist walking."
Naturally clumsy, he steps forward, looking to do damage with every touch. Once plagued with numerous technical flaws, he has honed his skills in recent performances and has been better at varying his punches and using the jab to set up his power shots. His biggest weapons remain a bludgeoning right hand and an awkward left hook.
Defensively, Romero still has exploitable weaknesses. He keeps his chin up and his head held high in rallies, which makes him vulnerable to counter flushes. He also tends to rush with his jabs.
The words
Gervonta Davis
"We know what we are coming here to do on May 28. He just worries about electricity, he doesn't work on anything else. Their only plan is to knock me out. I hit him with one and I'm going to break his nose. They keep talking about knockouts and trying to get me out of there sooner because they know he can't last down the line.
Rolando Romero
"It's going to be the easiest fight of my career…Gervonta keeps talking about those skills he has, but I just see his face swelling after every fight he has. He just intimidates smaller opponents. He isn't that special. We end his little reign and he can retire. Gervonta Davis finds himself on the canvas stunned. That's what I can guarantee.
The breakdown
There is no doubt that Gervonta Davis has the finer skills and the most thorough resume of the two. On paper, this gives the defending champion a significant advantage in this fight.
Potency, however, can be a great equalizer in any fight and Romero has the power to hurt anyone he catches.
The difficulty Davis had with an awkward, free-swinging, forward Isaac Cruz suggests that Romero, who is as aggressive and stylistically off-putting as the Mexican, but also taller and heavier, might have a legitimate shot in the theater of boxing. of the unexpected. Davis says he was hampered in the fight against Cruz, however, by a hand injury. So, it remains to be seen whether his issues were injury-based or style-based.
Look for Davis to work the angles against a Romero whose aggressiveness sometimes throws him off balance and makes him vulnerable to counters. Romero will do what he does, trying to cut Davis with something heavy and jump at his opportunity. Considering the styles, mindsets and abilities of both fighters – who haven't even suffered a knockdown yet in their professional careers – a knockout is pretty much the only possible outcome of this contest.
Davis vs. Romero is going to be a good, high-impact grudge match with a guaranteed "big bang" ending.
For a closer look at Davis vs Romero, check out our fight night page.