FURIA defeats Complexity and qualifies for the PGL Antwerp Major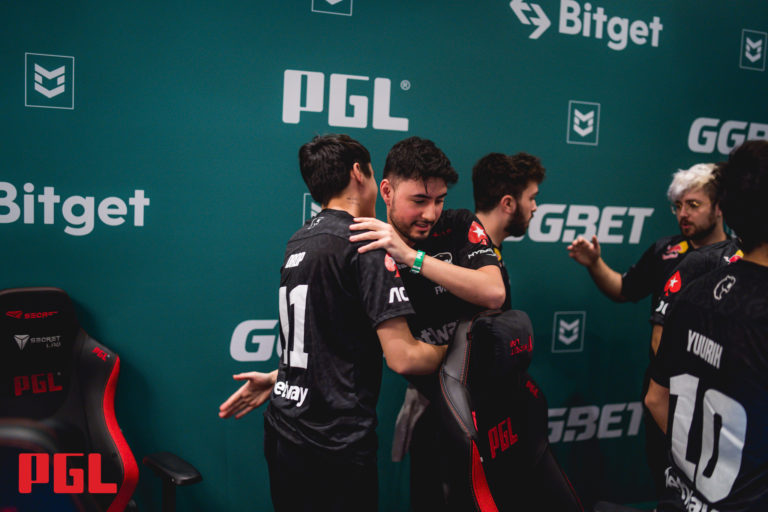 FURIA secured their place at the PGL Antwerp Major today after beating Complexity 2-0 in the Americas Regional Major Ranking (RMR) tournament taking place in Bucharest, Romania.
They are the first team to date to qualify for the $1 million event without dropping a single card in qualifying. The Americas RMR isn't entirely over for FURIA, as Andrei "arT" Piovezan's men will take on MIBR in a best-of-three series to decide who earns Legend status for the Major.
FURIA met Complexity today in the 2-0 Pool of the Swiss System Stage and swept the North Americans with relative ease. Complexity picked Ancient and saw the Brazilians take control of the action and quickly close them out 16-7 to move on to Vertigo. The North Americans were more competitive there, but FURIA's relentless aggression was too much for Complexity to handle and they lost 16-11.
Shortly after the series ended, Brazilians head coach Nicholas 'Guerri' Nogueira popped a bottle of sparkling wine in the middle of the hotel and the team celebrated with famed streamer Alexandre 'Gaules' Borba.
FURIA and MIBR will play their final round of the tournament on Thursday, April 14 at 4 a.m. CT. But until then, the action will continue and more teams will qualify for the Major or be eliminated from the competition.
There are still four places up for grabs in the PGL Antwerp Major Americas RMR and big teams such as Team Liquid, Evil Geniuses and Imperial have yet to secure their tickets.