Complexity of HVNL legislation | News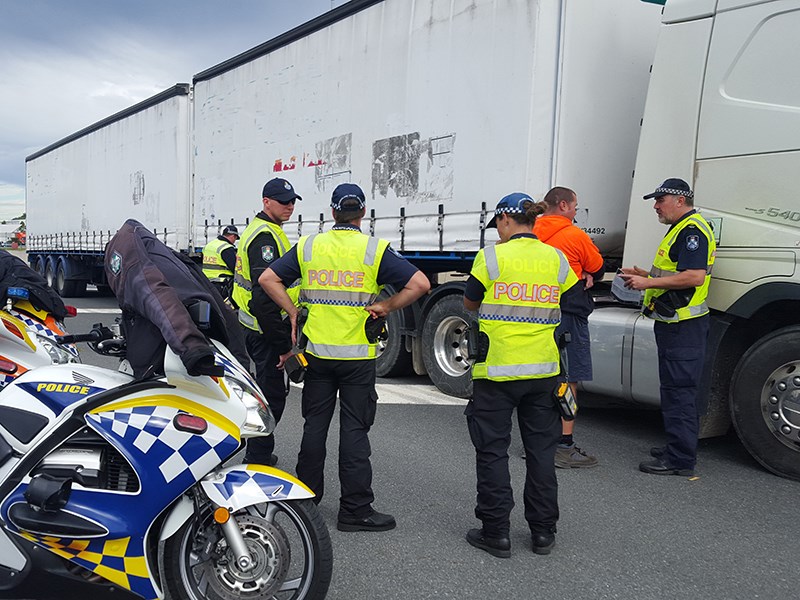 ---
NOTICE: Outside of government laws, the National Heavy Vehicle Act has 759 sections, beyond the reach of most truckers.
The police seem to enjoy flipping through the pages of a logbook
As the country begins to emerge from the fog of COVID-19, or so we're told, it's a great time to reflect on how truckers and operators are coping. Not so long ago, politicians were talking about terms like "essential service" and "carrying the nation".
I'm writing this piece suffering myself from a good dose of 'Rona'. I think I'll get through this, but I don't wish it on anyone (I can have my own personal thoughts though). It's real, and one can only imagine the desperation felt by truckers at the height of the pandemic. Having to undergo tests every 72 hours and interpret ever-changing health guidelines and permits must have caused unbearable hardship for many. I could barely stand having a RAT test taken, let alone having a stranger shove what might look like a telegraph pole up your nose every other day.
We have dealt with many of the fines imposed on truckers in circumstances that we would consider unfair. Most were removed after our involvement, although we had an amazing experience in Western Australia jurisdiction.
A client had asked us to have the court elect a penalty notice issued by the WA Police. The driver had stopped to refuel at Coolgardie and was doing so in the unattended truck section. Leaving his mask on and walking around to check things out, WA Police dove in and issued a penalty notice exceeding $1,500. Some might say the driver was exercising, which was allowed without a mask. What was the public interest in imposing this fine?
My point in general terms is this. Everyone was suffering during the pandemic, but many were thriving. The number of tickets and fines issued is staggering and truckers have remained easy targets. Now that most if not all of the restrictions have been lifted, you might think the transportation industry could recoup some of the losses incurred during the pandemic. However, it would seem not and all the prosecuting authorities across the country seem to have a short memory.
Lack of discretion
A big takeaway for us is discretion or lack thereof. We often ask the courts to exercise discretion when it could have been applied at the point of interception. We often come across court attendance notices with multiple sequences or counts. The police seem particularly fond of reviewing work logs – in some cases over the years – and pursuing every error they can detect.
---
RELATED ARTICLE: Drivers stayed with the can
---
When we go to court, our briefs talk about the principle of totality and the prohibition against multiple contraventions. We don't believe that was ever the intent of the Heavy Vehicle National Act (HVNL). However, what was planned and what we have today are two different creatures. The law has yet to achieve its original purpose. Check it out:
"The purpose of this Act is to establish a national scheme to facilitate and regulate the use of heavy vehicles on the roads in a manner which –
(a) promotes public safety; and
(b) manages the impact of heavy vehicles on the environment, road infrastructure and public facilities; and
(c) promote industry productivity and efficiency in the road transport of goods and passengers by heavy vehicles; and
(d) encourages and promotes productive, efficient, innovative and safe business practices."
I'm sure many could have something to say about the above. As a law firm that deals only with HVNL and other matters relating to road transport legislation, we deal with some of the most technical and detailed legislation in force today. The "Plain English" method of legal writing is nowhere to be found. The HVNL has 759 sections and only four annexes.
Anyone who has attempted to interpret the Transport Operations (Road Use Management) Act in Queensland or the Road Safety Act in Victoria will know what I am talking about. It is extraordinarily complex legislation.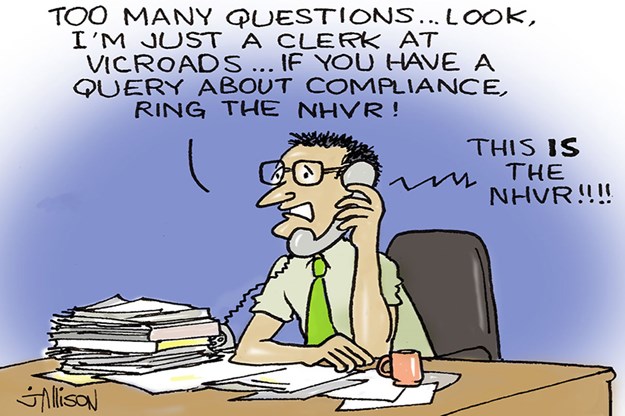 That's just another reason you need to talk to the Highway Advocates team. We know what you need to know. Our continued success speaks for itself and our policy of reversing the depersonalization of our clients finds echo in the courts. We refuse to name our clients as "the defendant" or "the defendant" unless it is essential. You are all real people with real hopes and aspirations.
Inducing fatigue
I will end with one last point. Bearing in mind the purpose of the HVNL – promotes public safety.
A driver makes a mistake in their work log, forgets or gets confused about big breaks/simultaneous and consecutive 24 hour periods, long/overnight hours…the list goes on. It goes straight to court with a critical fatigue violation, although there is no evidence of actual fatigue in most cases.
The prosecution will chant the maximum penalty of more than $17,000 and four demerit points. Our response is to expose the real reality of such a fine. Most drivers in court for this offense are paid by the kilometer. Many do not receive the granted mileage rate or other applicable allowances.
Any fine, let alone the maximum, will only make that driver work harder and longer to get out of the financial distress caused by the fine. Or, with the four demerit points, they might just decide to leave the industry altogether. Who will replace them and what impact will this generally inexperienced replacement have on promoting the public safety message? Highway Advocates – we know what you need to know.

*ROBERT BELL, a former truck driver and currently a law student and practicing paralegal, is the CEO and Director of Highway Advocates Pty Ltd. Contact Highway Advocates Pty Ltd on [email protected]
or call 0488 010 101.
Subscribe to our newsletter
Sign up to receive the Owner Driver e-newsletter, digital magazine and other offers we choose to share with you straight to your inbox
You can also follow our updates by liking us on Facebook.

Trucks for rent | Forklifts for rent | Cranes for rent | Generators for rent | Transportable buildings for rent