Climate change: deciphering the complexity | New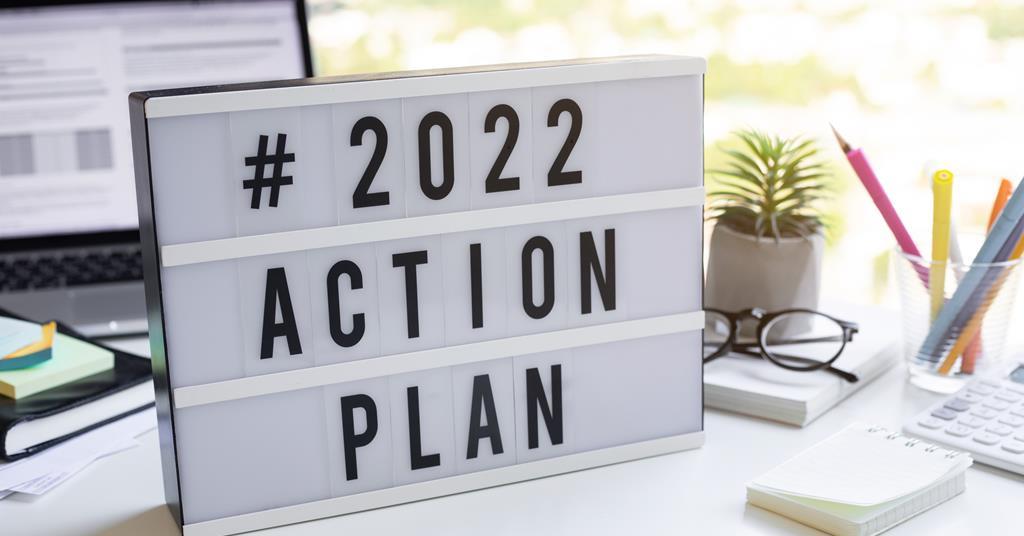 Risk professionals are the ideal people within the organization to understand the complexities surrounding climate change. As our risk landscape becomes increasingly volatile and unpredictable, their role in managing the risks and opportunities that surround sustainability has never been more pressing.
In recent years, we have experienced multiple shocks, often interconnected. These include a global pandemic, a supply chain and energy crisis, multiple examples of extreme weather and natural disasters, a changing geopolitical world order and an impending recession.
Together, they are fundamentally changing corporate attitudes about the risks we face and our commitments to protecting people and the planet.
The "perfect storm of high-impact risk" is plunging many companies into a permanent state of crisis, according to a study by the Chartered Institute of Internal Auditors (IIA).
"In the wake of the pandemic, Russia's invasion of Ukraine has intensified supply chain failures, caused energy price spikes and fueled inflation, exacerbating geopolitical and macroeconomic risks. "said IIA CEO John Wood.
"Meanwhile, the climate emergency threatens to snowball into the next big crisis unless organizations prepare now for the impacts of climate change, with extreme weather events like this summer's record heatwave likely to become the new normal in the future.We urge boards to stay on top of the situation and seek the support of their internal audit functions to help them weather more risky, uncertain and volatile times ahead.
Current challenges have exacerbated de-globalization, creating an environment where supply chain resilience, energy and food security prevail.
The effects of climate change had already highlighted the importance of a green transition, but the Russian invasion of Ukraine has added new urgency to the shift to renewable energy sources, according to the latest sigma study.
It's time to get real
But building and operating renewable energy assets takes time and involves managing a complex set of risks.
Meanwhile, geopolitical instability could hamper near-term efforts to transition to a green economy if it lacks the necessary global cohesion, and time is not on our side, the IPCC and others continually warn us. scientific organizations.
"The global energy landscape has become much more complex," observes James Wong, director of Strategic Risk Consulting at WTW. "Even in November 2021, when world leaders gathered in Glasgow for COP26 to decide the way forward on Net Zero, the energy crisis was already on the horizon.
"It hasn't really been addressed, because the issue is already complex enough. There was concern that adding these challenges would hijack the commitments we were trying to get from world leaders.
"The fact that we now have more geopolitical drift in the energy crisis makes it even more difficult," says Wong. "The overall vision is that a year ago we still envisioned a world where we all act more cohesively and cohesively towards the energy transition, but now, due to more pressing needs, you find a disconnect and parts a bit conflicted."
Inevitably, today's tough headwinds make an orderly transition less likely.
The transition to renewable energy sources is not simply a case of "tipping a switch", explain Grant Griffiths, Dylan Campbell and Alexander Larsen, writing in StrategicRISK on behalf of the IRM Energy SIG. They say it's time to face reality and that the current situation has exposed a lack of joint thinking and overly optimistic timelines for achieving environmental goals.
"Net zero has been sold as the panacea to the environmental challenges facing our societies, but one has to wonder if we are moving too fast without giving due consideration to energy security."
Stay focus
For both the public and private sectors, the immensity of the short- and long-term challenges presented by the climate transition can seem overwhelming. This is why risk managers have such a crucial role to play when it comes to identifying, assessing and managing the risks and opportunities that surround climate change and the transition to Net Zero, today. today and in the future.
"Every organization is overstretched at the moment, but despite the huge uncertainty, it is recognized that we need to change to survive," says Sarah Gordon, managing director of risk consultancy Satarla. "And therefore, when we change, we need to include ways of doing things that are more climate change friendly or ESG friendly."
Businesses should prioritize what is important to them in terms of sustainability (e.g. against the 17 UN Sustainable Development Goals), identifying quick wins where possible while setting longer term goals. long term.
As companies look to build the resilience of their supply chains, for example, it's only natural that sustainability should be built into them.
"You might be more willing to give a key supplier certainty in terms of future contracts if they can deliver low-carbon scopes effectively," Gordon suggests.
She predicts that organizations with a more sophisticated approach to sustainability and risk management will rethink their transition plans as the reality of new regulations and a tougher economy sets in. In particular, she expects to see more achievable and holistic goals, recognizing that sustainability goes far beyond carbon.
"I've met quite a few risk managers who think sustainability is just an environmental thing and gets that carbon tag," Gordon says. "Part of it is because you have things like the Carbon Disclosure Project and science-based goals — like scopes 1, 2, and 3.
"It's easy enough to cheat the system at the moment and greenwash if you want, but regulations, reporting, verification and validation are improving rapidly."
"Organizations that previously declared they would be Net Zero by 2030 are now beginning to fully realize what that means, and they know they cannot achieve it. We would expect a mature organization to reframe her numbers – especially now, because of inflationary pressures – if she's really honest with herself They'll project those goals into the future, but come back with really solid transition plans and detail what they've been able to achieve so far now.
It takes a risk manager to understand the complexities, she thinks.
"With ESG, you need a mechanism by which you determine what you watch and where you need to act. And really, that's just risk management. If you already practice enterprise-wide risk management, this is the internal driver of how you compel your organization to optimize for change and capture any advantage along the way.
All about our next Climate Change & ESG Forum, in partnership with the Institute of Risk Management