Classic Album Review: Composer Derek Bermel's "Intonations" – Flipping Acerbity and Complexity On Their Heads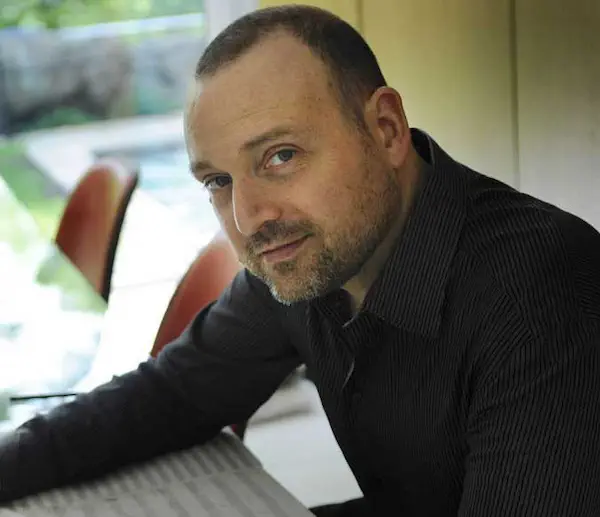 By Jonathan Blumhofer
For Derek Bermel fans, intonation is a must. For new music lovers and other curious people – ditto.
There is an assumption that has developed around contemporary concert music, namely: that, by definition, it must be expressively difficult, harmonically diffuse, melodically obscure, and appealing only to a select few (let's call them "The Elect"). Whether much of what has been written over the past century challenges this stereotype is beyond question; perception prevails, thanks to proponents of "serious" music (like Arnold Schoenberg, Charles Wuorinen, Pierre Boulez, Elliott Carter, and their disciples in the field and the press).
Fortunately, times are changing and, if the influences persist, the aesthetic can change quite quickly. This is what Derek Bermel's new album offers, intonationhe recalls, especially since he overturns once dogmatic principles concerning harshness and complexity.
In fact, the highlights of this disc, which focuses on pieces Bermel wrote for clarinet, violin, guitar and string quartet (sometimes accompanying the other instruments, sometimes not), just suggest a direction that so-called classical music might have taken had he more eagerly embraced vernacular (especially black) musical forms rather than following the ramifications of esoteric European formulas and mathematical procedures.
This is particularly the case of the title song, a string quartet in three movements inspired in part by Ralph Ellison's novel. The invisible Man. It's strongly character-driven music, not once lacking in personality or willingness to explore a range of expansive techniques.
The first movement, "Harmonica", mixes vernacular influences, microtones and motivic rigor in a striking way: it is only in the middle of the movement that it returns, glissando-ish figures (with their sometimes bass-like accompaniments) form into a recognizable refrain. The central hymn "Hymn; Homilie", with its bluesy thematic lines and random cadences worthy of Corigliano, and the dense and gritty "Hustle" which mixes Messiaen-like metric divisions with grooving riffs which suggest a 21st-century, urban reincarnation of Bartók.
A similar stylistic catholicity manifests itself in A brief history of the universeQuintet for clarinet and string quartet by Bermel in 2013. Here, the ghost of György Ligeti seems particularly close.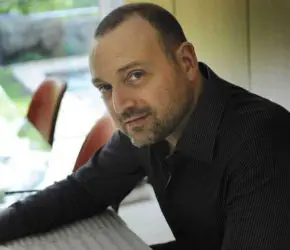 In the first movement, playful, bouncy figures give way to fast, skipping clarinet doublings with the lower strings. The second movement, 'Heart of Space', is perfectly dynamic, its harmonic progressions slowly culminating in an ecstatic climax that one might associate with the music of Osvaldo Golijov – or, perhaps, Hildegarde de Bingen. In the conclusion "Twistor Scattering", the Ligeti of Musica ricercata seems to meet the James MacMillan of …as others see us…: the main musical ideas alternate between a frenzied street party and a religious service. It's gripping stuff, always gripping and never predictable.
The rest of the album consists of solo tracks: the soulful Thracian sketches for solo clarinet, virtuoso Violin studiesand a sound arrangement jingle for guitar and string quartet.
Among Bermel's many works, jingle is one of his most compelling. Structurally, it is exhilaratingly clear (a baroque concerto form applied to a 20e-century) and his handling of musical materials is always precise and inventive. This arrangement, which reduces the original string orchestra to just four musicians, is bright and airy, not at all skimping on the score's stark tonal contrasts, section by section.
Played by Wiek Hijmans, this is an excellent jingleoverflowing with colors and heart.
In fact, all performance is top notch. Bermel is a convincing defender of the sketches, which add layers of grain as the music progresses. His game in A brief history is also convincing.
But the real heroes of this disc are the members of the JACK Quartet. This is a set that can make the toughest music – think Xenakis quartets – sound like child's play. Their interpretations of Bermel's scores are exceptional. intonation never lack heart or confidence. jingle is discreetly accompanied. A brief history unfolds with astonishing naturalness. And violinist Christopher Otto's take on the Studiesin particular its dancing "Figure and Ground" and its deviant "Chôros", are brilliantly managed.
Taken together, it's a compelling, nuanced and virtuosic collection of everyone involved. For Bermel fans, intonation is a must. For new music lovers and other curious people – ditto.
---
Jonathan Blumhofer is a composer and violist active in the greater Boston area since 2004. His music has received numerous awards and has been performed by various ensembles, including the American Composers Orchestra, kyiv Philharmonic, Camerata Chicago, Xanthos Ensemble and Juventas New Music Group. . Since earning his doctorate from Boston University in 2010, Jon has taught at Clark University, Worcester Polytechnic Institute, and online at the University of Phoenix, in addition to writing music reviews for the Worcester Telegram and Gazette.